Skip to Content
Learn to Dance with Crosby Dance Studio
At Crosby Dance Studio, our goal is to create a welcoming, family-friendly environment for our students and families. We want our students to feel comfortable being themselves and willing to try new things. Our teachers, Chris and Samee, have had over 60 years of dance training between the two of them and are constantly evolving to keep up with the latest trends in dance. No matter what your dance education goals are, we are willing to work with you to find the class that best suits your dancer. When you are ready to start your dancer's education, contact us and let us know how we can help!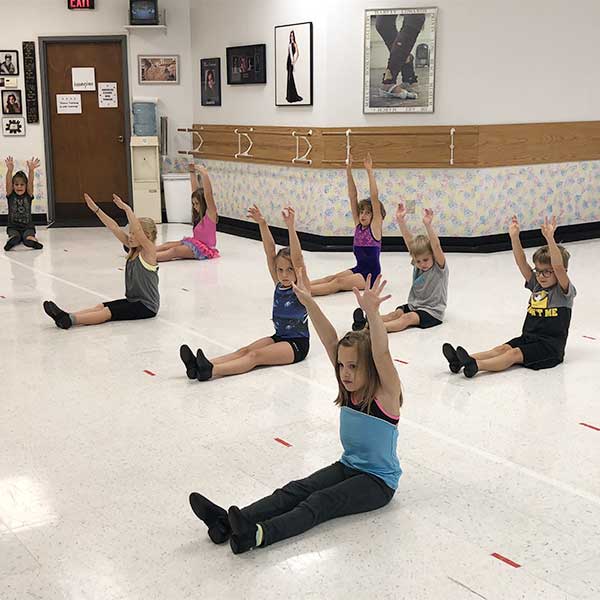 Dance Lessons and Life Lessons
We offer classes for students of all ages and levels. We pride ourselves on not only teaching dance technique but to instill self-confidence, passion and strong work ethic is each student that walks through our doors. Our students walk out prepared for any challenge that they face in life from the lessons (not just dance!) we teach.
Pre-school Party Class (ages 3-5 years):
This is a creative and fun introduction to dance class that combines ballet, tumbling, rhythm and movement. Party Class is designed to start your dancer off "In The Right Direction".
Ballet (starting age 5):
Ballet is the basis of all forms of dance. It gives the dancer the ability to create a strong foundation for all dance styles. This class teaches proper control, technique, strength and flexibility.
Jazz (starting age 6):
Jazz encompasses many different styles of music, movement and creativity. It teaches strength and flexibility while dancing to fun, current and energetic music. Progressions and combinations are taught with an emphasis on technique. Jazz is an important class in creating a well-rounded dancer.
Tap (starting age 5):
Tap is a great way for dancers to find their musicality and rhythm. Tap teaches coordination, syncopation, control and agility. Classes incorporate classical steps of tap dancing while adding a fresh approach to choreography.
Hip Hop (starting age 10):
Hip Hop is fun and energetic! One of the most popular forms of dance today, hip hop is seen in many music videos and movies. Dancers use popular music to let their bodies move. This class is a great addition to you dance program.
Lyrical (starting age 12):
Lyrical dance focuses on the lyrics of the music. It teaches you to get in touch with your inner self. Lyrical is ballet based with a jazz influence. This form of dance is very popular with teens! * Must also be enrolled in Ballet or Jazz to add this class!
Pointe (starting teens):
Pointe is an advanced form of ballet using specialized shoes to dance on your toes. You must have a strong ballet background and have the permission of your teacher to take this class!
Adult Tap:
Just want to pick up where you left off with your dance education, then this is the class for you! Each class you will burn calories while learning new and fun choreography.
Learn More Than Dancing with Our Staff
At Crosby Dance Studio, we don't only focus on dance technique. We want each dancer to be confident in themselves, their skills and what makes them each unique. Dance education is so much more than knowing how to execute the steps – it's about learning to work hard and be proud of what you can do. We truly believe that the lessons students learn in the classroom will impact the rest of their lives.
Crosby Dance Studio is "A Step in the Right Direction"